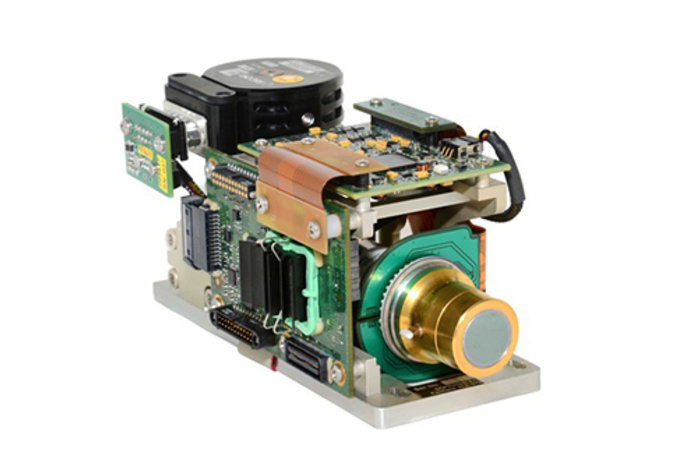 1.5 - 5 µm spectral range
High sensitivity

1.5 µm to 5 µm

Excellent reliability

High performances

Up to 120 Hz full frame rate

Robustness
Description
SCORPIO BBMW a versatile broadband Mid-wave VGA 15 μm pitch detectorstyle Thanks to its high sensitivity, SCORPIO BBMW can be used as a broadband detector ranging from 1.5 μm to 5 μm, or with the integration of a customer application dedicated filter, in order to detect specific wavelengths. SCORPIO BBMW is the best choice to addressa large range of scientific and industrial applications such as thermography and gas detection. SCORPIO BBMW benefits from SCORPIO MW product range industrial maturity, guarantying best performances, excellent reliability and robustness in harsh environments. This high performance IDCA takes full advantage of Lynred's state of the art technologies.
The MiTIE Series of miniature thermal imaging engines are designed for OEM and system integrators that wish to incorporate a small, lightweight, low power cooled camera engine into their electro-optical system.
The MiTIE cores are based on high performance Mercury Cadmium Telluride (MCT) or Indium Antimonide (InSb) Integrated Detector/Dewar/Cooler Assemblies and are available in several configurations having MW or LW spectral responses and in various array sizes.
The MiTIE cores include camera control and cooler electronics and produce corrected analog, HDMI, and 14-bit Camera Link digital video. Communication is via USB or Camera Link interface. Because of their, lightweight and low power consumption, the MiTIE camera cores are ideal for applications that have demanding SWaP (space/weight power) constraints.
Let Us Help You With Your Project
Let Us Help You With Your Project