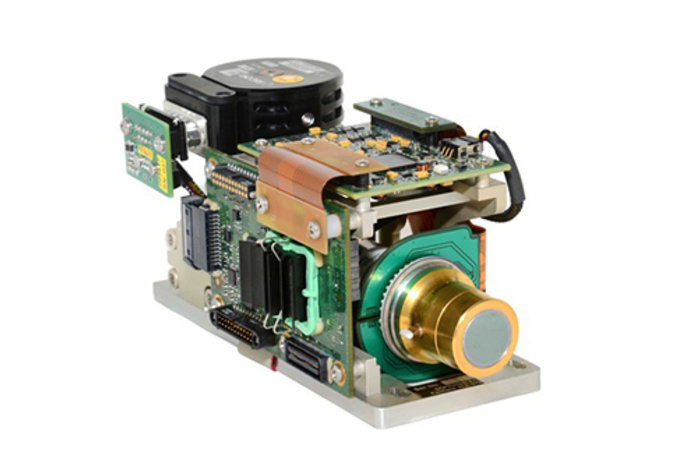 7.7 - 9.3 µm spectral range
High Performance for Long Range Applications

More Resilient to Solar Glint

More Sensitive through Dust and Smoke

Reduces Blooming

Adapted for Detecting Fast Moving Objects
ROIC
Snapshot, Integrate then read
NETD
22 mK ( F/2, 210 Hz )
Description
SCORPIO LW is a compact high-resolution LWIR IDCA with low power consumption.
This IDCA offers high speed operation for detecting fast moving targets or improving the sensitivity. Thus, it is well-suited to high-performance and long-range applications. Lynred's MCT technology allows operations in LWIR waveband, the preferred solution for ground-based applications.
The MiTIE Series of miniature thermal imaging engines are designed for OEM and system integrators that wish to incorporate a small, lightweight, low power cooled camera engine into their electro-optical system.
The MiTIE cores are based on high performance Mercury Cadmium Telluride (MCT) or Indium Antimonide (InSb) Integrated Detector/Dewar/Cooler Assemblies and are available in several configurations having MW or LW spectral responses and in various array sizes.
The MiTIE cores include camera control and cooler electronics and produce corrected analog, HDMI, and 14-bit Camera Link digital video. Communication is via USB or Camera Link interface. Because of their, lightweight and low power consumption, the MiTIE camera cores are ideal for applications that have demanding SWaP (space/weight power) constraints.
Let Us Help You With Your Project
Let Us Help You With Your Project