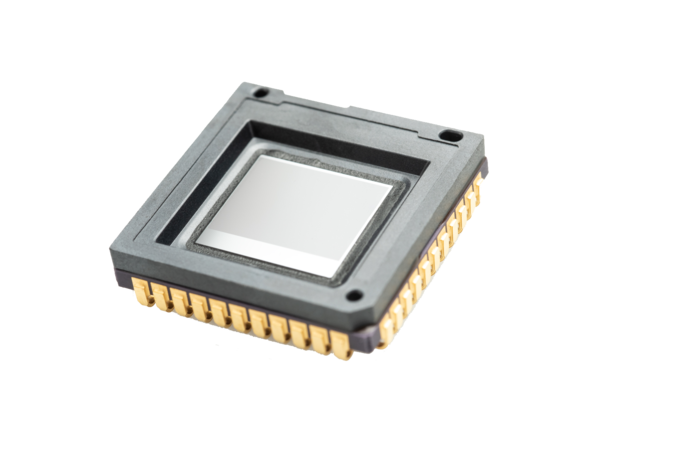 Microbolometer Technology
8-14 µm Spectral Response

12 µm Pixel Pitch

Thermal Sensitivity -

< 50mK (f/1, 300K, 30Hz)

Frame Rate - up to 60Hz

Compact - smallest VGA sensor on the market
Low Power Consumption -

<300mW @ 60Hz (digital output mode),

<150mW @ 60Hz (analog output mode)

High Volume Compliant -

Surface-mount Device (J-LEAD44) compatible with standard off-the-shelf socket, JEDEC's reflow and handling standards compatible , Wafer-level packaging & high-volume assembly processes.
Compact Dimensions (mm)
16.5 x 16.5
Description
Based on continuous customer feedback, LYNRED has improved its 12 μm technology for the ATTO products family. ATTO640D-02 is ideal for SWaP applications - it is the smallest VGA thermal sensor on the market.
ATTO640D-02 offers all of the features and performance required by leisure, defense, surveillance, and thermography applications.
Let Us Help You With Your Project
Let Us Help You With Your Project