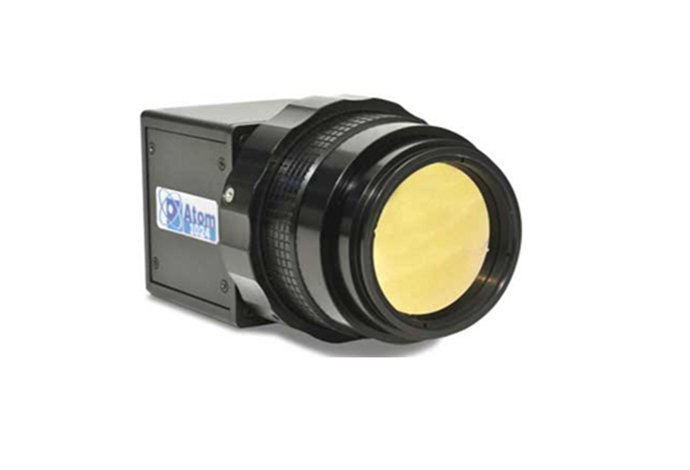 Microbolometer technology
High resolution (XGA format)

Low noise (<50mK detector thermal sensitivity)

High frame rate (for detection of fast moving objects)

Fast time to image (2 sec)

Low SWaP design (2.4" x 2.7" x 2.25" and < 1.7 W power consumption)

Robust for extreme environments

Multiple lens options for application flexibility (M34 mount)

Easy integration (offers industry standard interfaces)

Comprehensive video processing features (for imaging in challenging scene conditions)
Description
The ATOM 1024 is a full function, high performance, uncooled IR camera core supplied ready to integrate for a variety of demanding applications. It incorporates an advanced Gen2 1024 x 768 microbolometer FPA and delivers clear, high resolution thermal images in an XGA format.
Operating in the LWIR spectral range, the infrared camera core is ideal for long range detection in diverse weather and environmental conditions. Because of its small compact size and low power consumption, rich feature set and industry standard interfaces, the ATOM 1024 is easy to integrate.
The ATOM 1024 is ideally suited for a wide range of applications ranging from UAV airborne mapping and thermography to crticial infrastructure/security surveillance, military tracking, search and rescue and fire control.
The ATOM 1024 is also available as a lab camera for R&D applications that require high resolution thermal imaging performance and includes D*STAR, a desktop Digital Storage, Retrieval and Image Processing Software Suite.
Let Us Help You With Your Project
Let Us Help You With Your Project