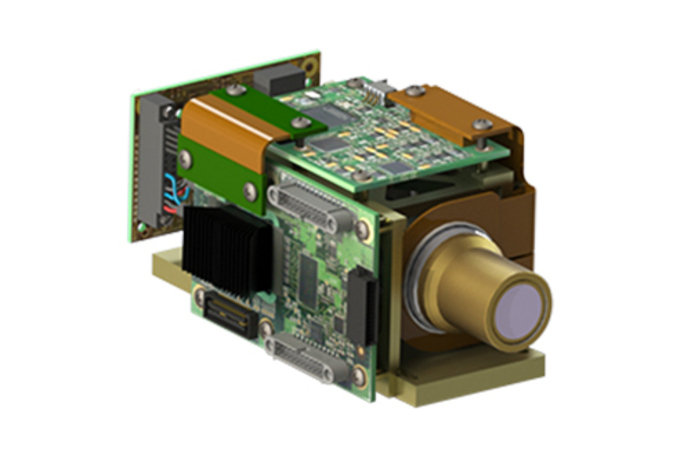 3.7 - 4.8 µm spectral range
Functionality and Performance

High Definition 10µm Resolution

Enhanced Image Processing

Integrated Optics

Turnkey OEM solution
ROIC functionalities
Extended dynamic range
FOV
F2 & F4 optics support for varied applications
Frame rate
Up to 100 Hz full frame rate
Internal / External sync and clock
MTBF
Up to 18,000 hours ( varies by cooler & environment )
Notch (Noise Reduction) Filter Option
CO2 Filter Option increases camera performance contrast & gains +5% to +10% range increase
Description
The Lynred USA MiTIE Plus Series of Infrared Imaging Engines represents infrared camera core integration and flexibility at its highest level. Offering advantages of cooled technology, advanced electronics, comprehensive image post processing and extensive I/O options, the MiTIE Plus engne solutions are supplied as a NRE-free plug and play system.
The MiTIE Plus Series harnesses the full performance of the state-of-the-art Lynred MWIR detectors and long life cooler assemblies. The SWaP optimized camera cores incorporate powerful electronics in support of their feature-rich functions. Lynred USA's total lens integration (TLI) provides seamless full lens control, including autofocus, for a variety of continuous zoom lenses.
The MiTIE Plus delivers excellent image quality with high frame rates and are ideal for integration into intelligence, surveillance & reconnaissance (ISR) systems, gimbals, and other platforms requiring high performance MWIR imaging.
Let Us Help You With Your Project
Let Us Help You With Your Project