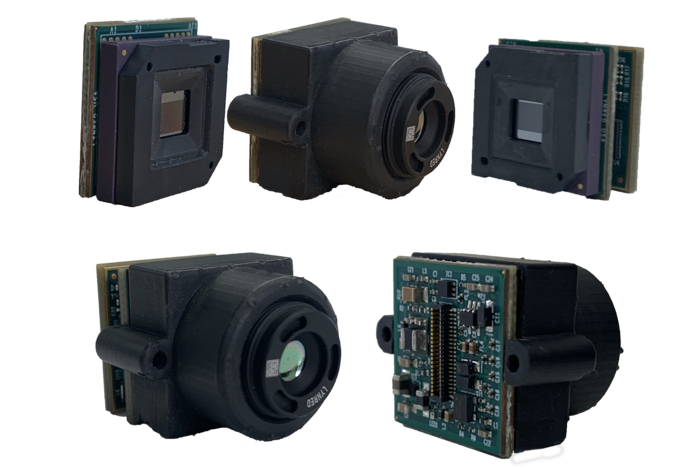 Microbolometer Technology
Embedded Image Correction
SWaP Packaging and Design
Various Lens and Interface Configuration
Sensor Performance: NETD
<60mK
Frame Rate
60 Hz Full Frame
Time to First Image
< 4 seconds
ATOM320 Gen 2 S / ATOM320 Gen 2 L
17.5 x 17.5 x 7.8 w/o lens
ATOM320 Gen 2 SM / ATOM320 Gen 2 LM (MIPI)
17.5 x 17.5 x 12 w/o lens
Description
Compact-sized thermal imaging camera core with embedded image correction and shutterless imaging: ready to integrate into any configuration required.
Offering various lens options and interface configurations, the ATOM320 Gen 2 is a high performing QVGA core for a variety of applications.
Designed, engineered, & manufactured in the United States, the ATOM320 Gen 2 is the latest revolutionary 12 micron technology in one of the most compact packages available on the market.
Let Us Help You With Your Project
Let Us Help You With Your Project